Welcome to
Jay P. Hailey's
Webpage
What do you want? Content! When do you want it? Now!
March 29 2009.
Welp that was Quick. I was released from Pioneer Center East on March 11, 2009.
This has lead to Major changes. This has delayed work on creative projects.
Current WIPs -
1) ST-OM Tomorrow is Tomorrow
2) A New Story named "Five" - I'll explain it later
3) A Vista City RPG Sourcebook.
4) "The Valley of the Broken Mirror." A RPG Campaign
Wish me luck, and I hope to have something finished for you, soon.
In other news. On Thursday 18 Dec 2008, there started a Blizzard in Spokane. It has been the worst blizzard I have seen in my 18 years of living in Spokane.
And it's not over, yet.
| | |
| --- | --- |
| | |
| 12-27-2008, Rat-Hole, Sweet Rat-Hole, as modelled by Ava the Aveo. This is standing north of the house on Dean Ave, facing south. | 12-27-2008, Rat-Hole, Sweet Rat-Hole. This is the back of the house, from the south facing north. |
| | |
| 12-27-2008. Angel, staying inside and warm. Scary-Smart. A poor workman blames his tools. Failure Boy just sucks taking pictures. | 12-27-2008. The Back Yard. |

Saturday 27, Dec, 2008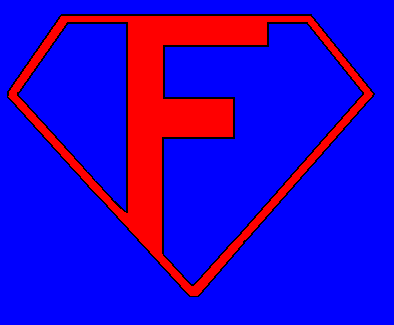 Failure Boy
I have proportional inadequacy of a small and rather sickly spider.
My mutant powers include being twice as vulnerable to pain as the normal man, a bad knee, eyes that don't consistently point in the same direction, and a variety of emotional and psychological problems.
I can fail in a tall building.
I can fail on a locomotive.
I am unable to do anything useful with steel or my bare hands.
My wise old Pop once said to me
"What the FUCK is WRONG with you?!"
With great weakness comes great irresponsibility.
"Look at this mess!"
"He did what!?"
"That strangely disturbing new guy can't do anything right!"
Disguised as Pollyana Bushy-tail,
FAILURE BOY fights a never ending battle
To over come his inherent wrongness
and dig out of the hole that he himself digs!
-*-
When you wake up with that in your brain - one hopes that the day can only go uphill from there.
On Oct 13, 2008 I started at -
Pioneer Center East in Spokane.
I love the job. The co workers... well they're characters.
We'll see how long I last.
My writing Mojo comes and goes depending on how secure I percieve my life to be. You'll see new stuff when I have it.
-*-
Sunday, 18 May, 2008
New Content! ST-OM Banshee Squadron is now online! This story has been in the works for a little while. I hope you enjoy it. Email Me and let me know. This is a cross-over written with Richard Merk. describing his Banshee Squadron as they might appear in ST-OM.
I am currently working at West Communications. This is a notorious employer here in Spokane. They'll hire anyone and their turnover is legendary. Everyone in my family has worked there or is working there now. I am doing support for AT&T go phones. It's not too bad a job. The pay is better than my former Security Guard job. And it's interesting that working 8 hours and then taking the bus home actually seems to leave me some time to write. We'll see where things go.
Thursday, 28 February, 2008
Well, that was a short trucking career. it lasted about half a day. I have Obstructive Sleep Anpea. I was under the impression that it was adequately treated with a CPAP. Apparently Swift wants recent and continuing diagnostic tests to make sure that drivers are staying conscious on the job. I can't fault them on that. But with our medical insurance the way it is, such things are not going to be in reach any time soon.
Back in Spokane, and back on the job hunt. I'll keep you updated as things progress.
Thursday, February 21, 2008
Newest Update. Man, I should update this thing more often. Ten months. Okay, here's the deal. the Current WIP is ST-OM: Banshee Squadron. I am almost done with it. However, being a security guard is killing my creativity. On the 27th of Feb I will start Truck Driving School from SWIFT trucking.
I will be away from my computer for a while. My hope, though, is that I will be able to aqcuire a lap top.
In October of 2007, I began another Job, working for a local food wholesaler. It didn't last. However, when I was doing that job, I began writing some. My hope is that doing something I really like, and making more money will free up my writing impulses.
Not that I don't like being a Security Guard. Dependong on the job site it can rock. But in the wrong site it can suck. Between that and not making enough money, things are tough.
So it's off to the next thing. Wish me luck.
-*-
Thursday May 17, 2007
Last Month I purchased a $15 Philips Digital Keyring Camera. You get what you pay for. It's difficult to aim and the resolution isn't great. But here are some pictures I took this morning with the beautiful sun light this morning.
| | |
| --- | --- |
| | |
| 5-17-2007, Rat-Hole, Sweet Rat-Hole, as modelled by Angel. This is standing north of the house on Dean Ave, Facing south. | 5-17-2007, Rat-Hole, Sweet Rat-Hole and Rosie, our 1992 Ford Festiva. This is the back of the house, from the south facing North. |
| | |
| 5-17-2007. Angel, Working the Camera. The Camera is difficult to aim, resulting in blurry pics | 5-17-2007. Rosie the Festiva. |
| | |
| 4-11-2007. Jay Discovering how bad the Camera Sucks. | 4-12-2007 Teddy Bear and Rita lounging in the Big front window of RH, Sw RH, Against the Cameria is difficult to aim, resulting in poorly framed compositions |
| | |
| 4-12-2007, Rita in the front yard of RH Sw RH. | 5-17-2007, Angel, Rita and Teddy bear in the Front Yard, illustrating the difficulty of the camera and getting them all to be cute in frame. |
Thursday May 17 2007
A little while between updates. Sorry about that. If I have anything to say I usually post it to Phoenixinn, a general discussion board/e-mail list, Trekcreative, our Trek and other fanfic list, PhoenixRPG, our role playing discussion list or Star Trek-Role-Playing Discussion, our Star Trek role playing list. The blog thing was not working out, so it has been largely abandoned.
The old updates page was getting long and unwieldy to load so I moved it here.
Newsy Bits - In Mid April, I went and got all my teeth yanked out. I wear dentures now. I am getting used to having dentures. I'll take a picture and post it.
I got a digital camera but it sucks ass. When I get cat pictures that do not suck I will post them. that was my original intent for the thing. I'll also post a shot of my new grin. It's prettier than my old one.
I am still working for State Protection Services of Spokane, WA. This is not a bad thing.
Sandi is still working for Esterline Technologies. They don't suck.
I am working on a couple of stories. No promises, though.
I am also working on creating a Jay Trek D20 source book, although I don't currently have a Trek role playing group. For some reason the D20 system makes me a little weird.
More as I think of Interesting stuff to say. Don't be shy. E-mail me. I'd love to hear from you.
Jay ~Meow!~